Although in-person group singing is on hold for the foreseeable future,
TCC has two future concert programs in the works
WE'RE SINGING THIS FALL!
Do you know of singers who have been missing the joy and comradery of in-person choral singing? Then encourage them to join us this coming September for our Fall 2021 season and beyond.
Dr. Andre Garcia-Nuthmann will be our guest conductor, and Martha Shepp will return as our accompanist. Music for the fall season will be contemporary, interesting, have roots in New Mexico and be a fun and refreshing start to getting back to singing.
Rehearsals will take place on Tuesday evenings from 6:30-8:00 p.m. beginning September 14th. Concerts are scheduled for November 13th and 14th. The rehearsal and concert venues will be determined and announced at a later date.
Mendelssohn's Elijah
Mendelssohn's Elijah is a piece of breathtaking beauty and depth. The Chorus was mid-way through rehearsals in March, 2020 when rehearsals were cancelled due to the pandemic. We will take up where we left off in learning Elijah in future rehearsals. Concert dates will be announced, once determined.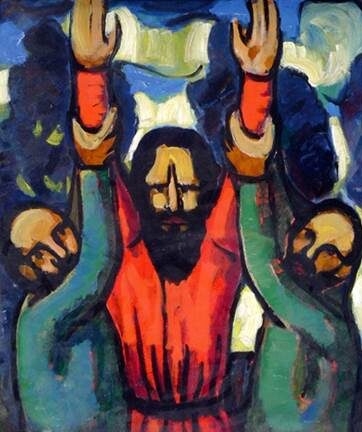 England's Prince Consort Albert to Mendelssohn regarding Elijah: "To the noble artist who, when surrounded by the Baal-worship of the false, has, like a second Elijah, employed his genius and his skill in the service of the true; who has . . . won [our ears with all] that is harmonious and pure — to the great master who has held in his firm control and revealed to us not only the gentle whisperings of the breeze, but also the majestic thundering of the tempest."
Read more about the background to Mendelssohn's Elijah.
Hear Elijah on YouTube
Would you like a reminder near the concert dates? Sign up .
Tickets
Tickets are $15, $12 for seniors, 18 and under free.
Tickets are available at the door, or in advance from TCC members. Cash or check.