Brian D. Uerling, BME, MME, conductor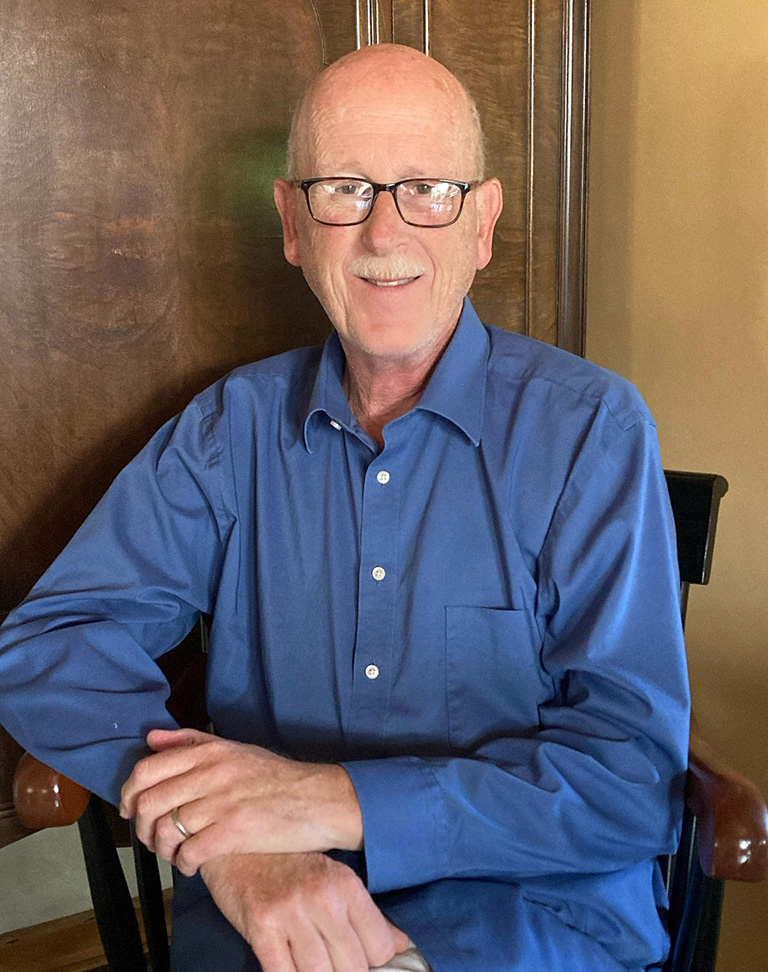 I was a public school music teacher for 39 years and recently retired to Taos with my lovely wife, Jude, and our rescue dog, Monet. My professional experience includes being a church choir director and organist, as well as a private piano studio instructor, for 47 years. I have directed high school choirs in Albuquerque and Clovis, and most recently, taught music at the elementary school level.
I have toured with choirs in Europe, and was fortunate to play the cathedral organ for Evensong at St. Paul's, London as well as playing at Notre Dame. I was the New Mexico Music Educator Association's "Music Educator of the Year" in 2017, and was inducted into their "Hall of Fame" in 2021. Currently, I play the piano for St. James Episcopal Church/Taos at their 8:00 AM Sunday worship service.
We are so happy to be living in Taos with its vibrant arts scene and wonderful people!
Martha Shepp, accompanist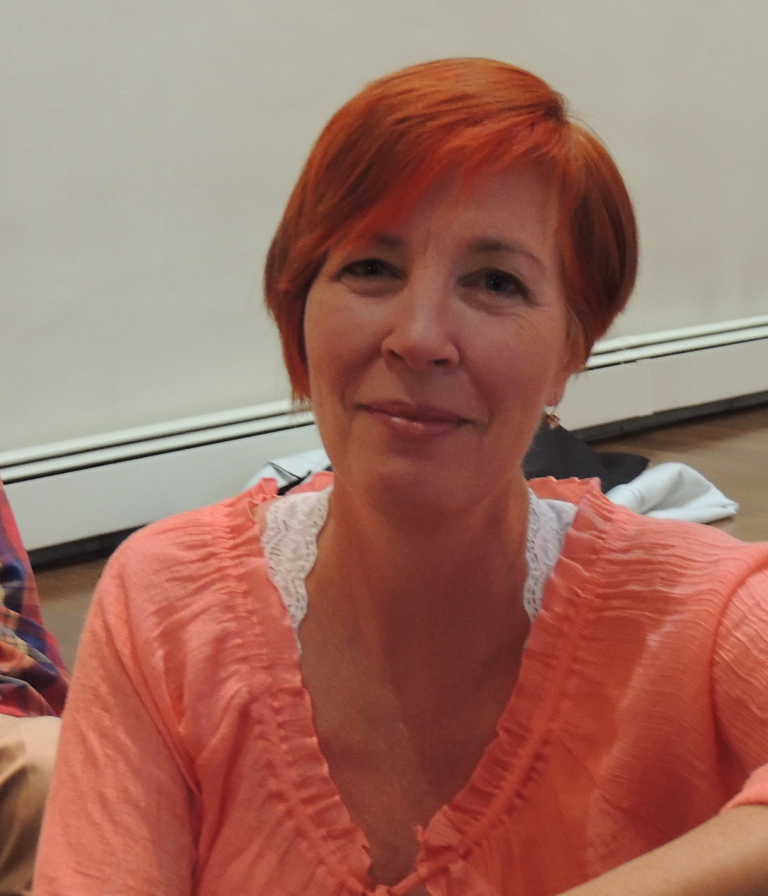 Martha Shepp has given her gifts of music and fine arts the the Taos Community since moving here in 2013. Born in upstate New York, she has been active in arts communities, non-profits, and education wherever she has lived (NM, TN, OH, NH, and the UK) as a soloist, accompanist, and chamber music musician. Her other lifelong love and passion is in visual art, where she earned degrees from the Minneapolis College of Art and Design, and the University of Tennessee/Knoxville. She studied piano under Grace Trebert (Eastman School of Music), Alan Crooks (Trent Nottingham University, UK), and Dr. David Northington (University of Tennessee, Knoxville).
She is a founding and board member of the arts and economic development non-profit, Questa Creative Council, and is director of the Questa Chamber Music Series there. Martha is also the collaborative pianist/accompanist at Adams State University in Alamosa, CO.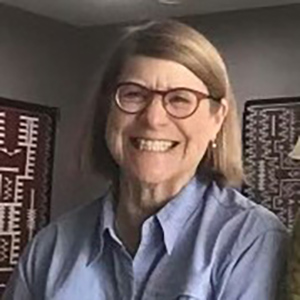 President, Chris Fairchild
Music has been an important part of Chris' life since early childhood. She took piano and ballet lessons and sang in church and school choirs starting at the age of 6. She loves a wide variety of music from Monteverdi to Madonna. She has recently retired from her work as an architectural designer and in addition to making music she enjoys attending live musical and dramatic performances, hiking, skiing and cooking. Chris joined Taos Community Chorus in 2011 and resumed her study of piano in 2018.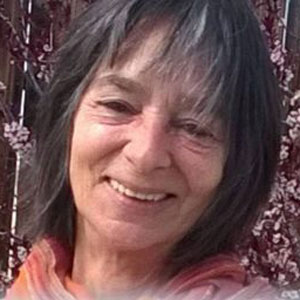 Vice President, Kate Harris
Kate grew up in a musical household with everything from Josh White to Bach to Broadway musicals in the air. She's been in New Mexico for 40 years, and in Taos for 20. She raised her family in the mountains of Guadalupita with no electricity or running water, singing and playing guitar for her daughter in rare spare moments. Now she directs the Threshold Singers which brings music to people in hospice. And she's been active in TCC for five years.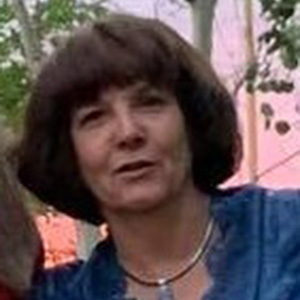 Treasurer, Randy Thorne
Randy started in church and school choirs when very young, and has sung all her life. As a young woman, she sang with the USO in the Pacific Command during the Vietnam War. For the past 25 years, she has served as costume mistress with Taos Children's Theater. Randy recently retired from Taos Pueblo Day School; part of her professional work was publishing educational materials through Scholastic and the Monkey Sisters Publishers.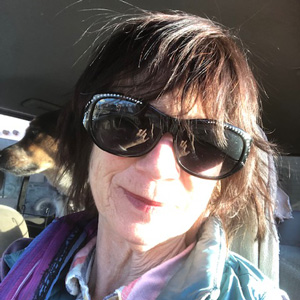 Secretary, Jane Ayles
Jane is thrilled to be part of the Chorus and has been a fervent member since 2016. She was surrounded by music from an early age, brought up in England with three pianos in the house and parents that taught piano, acted, painted sets, provided accompaniment and wrote lyrics for the local drama society. Her father carefully wheeled his prized Bluthner grand piano into the horse box to travel to every theatrical production at the local theatre in Sussex! Following in these theatrical footsteps, Jane was last seen directing the smash hit Sylvia in the new Wildflower Theatre and she also walks dogs, exercises horses and hosts at the Taos Inn.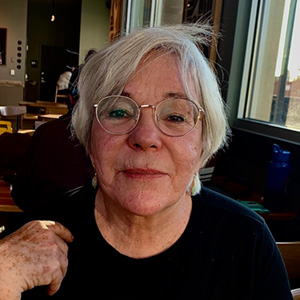 At Large Board Member, Anita Briscoe
Anita Briscoe has sung in choruses practically her whole life, starting in elementary school. While attending UNM, she sang with the Concert Choir and the a capella Chamber Singers. Throughout her 20s through her 60s she has mainly sung in a capella choirs, such as the Albuquerque Global Choir, the Sweet Madelines, and Svirka, a group that performs Balkan music. Anita enjoys singing complicated music in many languages, and is delighted to sing in the Taos Community Choir. She is also taking voice lessons with Mark Jackson.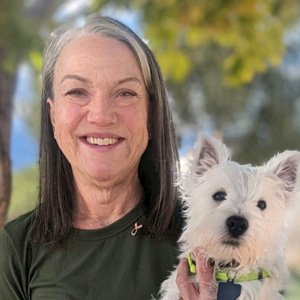 At Large Board Member, Rhonda Grover

Rhonda Grover is our newest Board member. She and her husband David moved to the Taos area in 2019 from Austin, Texas, where she was very active in the chorus connected to the University of Texas Choral Department and Austin Lyric Opera, for over 20 years. One of the many highlights of her career in the Austin Choral Union was to perform Carmina Burana with the Chorus at the invitation of the choral director at Universidad Nacional Autonoma de Mexico, in Mexico City. Rhonda, David and Chase the Wonder Dog, reside in Ranchos de Taos. Rhonda actively volunteers at Shared Table, an outreach program of El Pueblito United Methodist Church.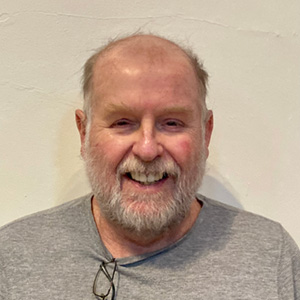 At Large Board Member, Mike Hatlee

Mike grew up in Colonie, NY where his musical interest began through the South Colonie school system. There his interest was fostered by the Wind Ensemble director, Dr. Henry Carr who spurred Mike on to be a very proficient tubist being used as an orchestra member for local and national orchestras. Mike's vocal work began while teaching Chemistry at Briar Cliff University when faculty were recruited to join the Cliff Singers for a performance of Brahm's German Requiem. While in Sioux City, Mike was a founding member of the SIouxland all-America Band and played Judge Turpin in performances of Sweeney Todd.. When Mike moved to New Mexico in 1998, his vocal work continued as a member of the Concert Choir, Madrigal Choir, and Jazz Choirs at University of New Mexico – Highlands as well as stints with the New Mexico Symphony Orchestra Chorus, Santa Fe Community Orchestra and Chorus, Santa Fe Philharmonic Orchestra and Chorus, Santa Fe Men's Camarata, and an extended role as a member of Canticum Novum. For the past 5 years Mike has been a member of the Taos Community Chorus.